The Philippines is famous for its abundance of lush beaches and fresh fruits such as papayas, bananas, and mangosteens. Three of the world's largest shopping centres are also located in the Philippines. It is the 13th most populous country globally and the largest supplier of nurses worldwide. The Philippines is also one of the top countries in the world for outsourcing, according to Industry Today. Real estate outsourcing in the Philippines is particularly lucrative for several reasons.
A Growing Freelance Market
The Philippines also has a booming gig economy and is the sixth fastest-growing freelancer-based economy in the world. At least 2 percent of workers are freelancers. Government initiatives also support freelancers. The outsourcing industry has been established in the Philippines for more than 30 years. Because of the popularity of freelancing, outsourcing businesses in the Philippines can find high-quality workers.
Lower Cost and High-Quality Labor
The Philippines ranks 143rd on the list of countries by the cost of living, compared with the United States and Australia, which are among the top 10 most expensive. Because of the cost differential, real estate businesses will find the Philippines to be an economical offshore offering.
Lower cost, however, doesn't mean lower quality. The Filipino government has incentives to encourage its citizens to receive an excellent education and stay in school longer. For example, it offers tuition-free technical schools and state colleges. Real estate virtual assistants in the Philippines are highly qualified and economical.
English-speaking and Similar Culture
Both written and oral English fluency are common in the Philippines. Filipinos learn English in grammar school, and all government documents are written in English.
Filipino culture is also similar to the culture in the United States, New Zealand, and Australia because of its history. The Spanish settled there in 1565, retaining their rule until 1898, when the Philippines became a U.S. territory. The Philippines became an independent republic in 1946. Most Filipinos are Christian, so holidays such as Christmas and Easter are important, just as they are in most Western countries.
Tholons Ranking
The Tholons Index ranks countries annually based on their level of digital transformation and innovation. The Philippines consistently ranks in the global top 20. Because technology is so much a part of Filipino life and industry, real estate agencies and investors who outsource operations in the Philippines can improve their own digital transformation. Real estate virtual assistants will also know technologies that can automate back-office processes.
Low Regulatory Risk
The Philippines has strong labor protections for its employees. However, the outsourcing agency is responsible for meeting these regulations and not your company. The agency is also responsible for dealing with any tax, pension, or insurance issues. If you choose a real estate virtual assistant through an agency in the Philippines and you later find out the assistant isn't a good fit, you won't have to worry about paying a severance package. You'll just choose another assistant and move on.
Keenness
Filipinos are keen to work with businesses in Australia, New Zealand, and the United States. If necessary, they'll get up at 3 a.m. to work in the same time zone as a client in these countries. Filipinos are also accustomed to working in the evening when the temperatures are cooler. They have a strong work ethic and will do whatever is necessary to provide real estate businesses with terrific service.
Time Savings
Outsourcing the non-glamorous real estate functions to a real estate virtual assistant can save agency owners and investors a significant amount of time. Most agency owners and investors didn't choose to go into the real estate business to spend time on accounting, marketing, IT, or transaction coordination. Yet, these non-glamorous roles are critical to the success of the real estate business. Real estate outsourcing in the Philippines allows owners and investors to delegate these tasks to specialists and then use the extra time for tasks that they find joyful and fulfilling.
Real Estate Knowledge
Offshore outsourcing agencies in the Philippines ensure that their real estate virtual assistants are knowledgeable in real estate as well as in their area of expertise. Real estate businesses do not have to provide this training. Real estate virtual assistants can provide several services, including:
Appointment scheduling and calendar organizing
Bookkeeping and accounting
Maintaining the Website and social media
Online and traditional advertising and design
Direct mail and CRM campaigns
Transaction coordination, such as opening escrow, scheduling property inspections, entering data, and keeping documents in compliance,
Creating listing agreements and contracts
Staying on top of tenant lease payments and leases
Handling vacancies and tenant applications
Key Takeaways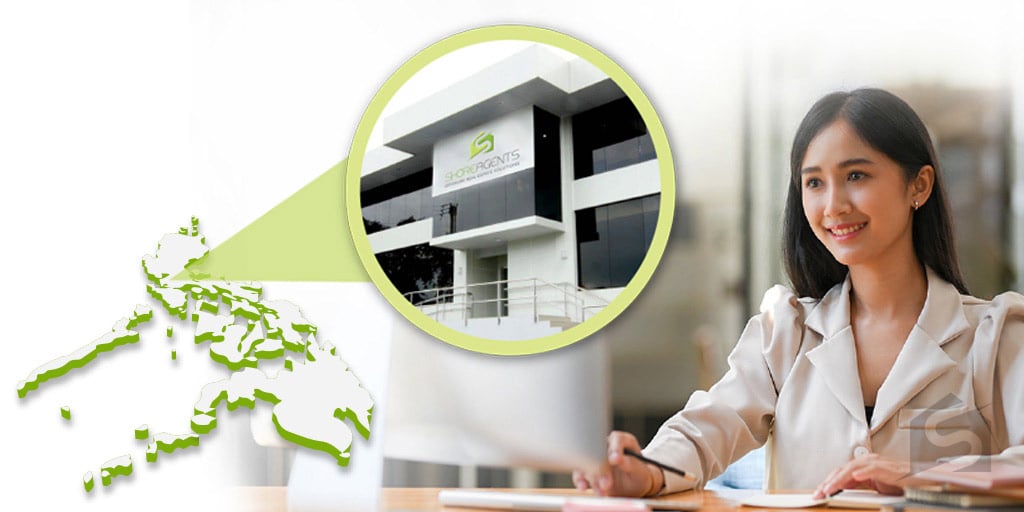 The Philippines has a long history as an offshore outsourcing location. It boasts a highly tech-savvy and trained workforce eager to engage with real estate businesses in countries such as New Zealand, Australia, and the United States. Real estate outsourcing agencies train real estate virtual assistants and are responsible for their taxes, insurance, and pension. Real estate outsourcing in the Philippines can improve your bottom line because of the lower cost of living and the time savings.