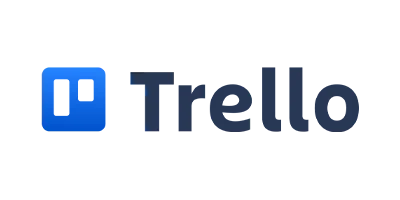 Trello is a web-based project management tool that uses boards, lists, and cards to help users organize and prioritize tasks. It was first launched in 2011 by Fog Creek Software, a New York-based software development company founded by Joel Spolsky and Michael Pryor.
The idea for Trello was born out of a need for a better way to manage tasks within Fog Creek. The company had been using a variety of different tools for project management, but none of them were quite right. Spolsky and Pryor decided to create their own tool, and Trello was the result.
Trello's simple and intuitive design quickly gained popularity, and it was soon spun off as its own company, Trello, Inc. In 2017, Trello was acquired by Atlassian, a leading provider of team collaboration and productivity software.
Today, Trello is used by millions of people around the world, from individual freelancers to large enterprises. It's user-friendly interface and flexible structure make it a popular choice for managing projects of all sizes and complexities.
Some of the key features of Trello include:
Boards: Trello's boards are the foundation of its organizational structure. Users can create multiple boards to represent different projects or categories, and each board can contain multiple lists.
Lists: Users can create lists within each board to denote various stages of a project, like "To Do," "In Progress," and "Done." Subsequently, they can add cards to these lists to signify individual tasks.
Cards: Trello's cards are highly customizable, allowing users to add detailed information such as due dates, checklists, labels, attachments, and comments. Cards can be moved between lists and boards to reflect changes in status.
Labels: Labels allow users to categorize cards according to different criteria, such as priority level or task type. Labels can be customized and assigned different colors for easy recognition.
Checklists: Cards can have checklists added to them to divide tasks into smaller, more feasible steps. Users can mark off items upon completion, and the card displays the checklist's progress.
Due dates: Trello's due dates feature allows users to set deadlines for individual cards or entire lists. Users can receive notifications when a due date is approaching or has passed.
Attachments: Files, images, and other documents can be attached to cards for easy access and reference. This feature is particularly useful for collaborative projects where multiple team members need to access the same information.
Overall, Trello's simple, intuitive design and powerful features make it a popular choice for individuals and teams looking to streamline their project management processes.
Trello offers several pricing plans to meet the needs of different users, including individuals, small businesses, and large enterprises. Here is an overview of the pricing options available:
Free: Trello's Free plan is available to all users at no cost and includes basic features such as unlimited cards, up to 10 boards per Workspace, and unlimited Power-Ups per board. Other features included in this plan are unlimited storage (10MB/file), 250 Workspace command runs per month, custom backgrounds & stickers, unlimited activity log, assignee and due dates, iOS and Android mobile apps, and 2-factor authentication.
Standard: Trello's Standard plan is priced at $5 per user per month when billed annually, or $6 per user per month when billed monthly. This plan is suitable for small teams that need to manage work and scale collaboration. The Standard plan includes everything in the Free plan, plus unlimited boards, advanced checklists, custom fields, unlimited storage (250MB/file), 1,000 Workspace command runs per month, single board guests, and saved searches.
Premium: Trello's Premium plan is priced at $10 per user per month when billed annually, or $12.50 per user per month when billed monthly. This plan is designed for teams that need to track and visualize multiple projects in several ways, including boards, timelines, calendars, and more. The Premium plan includes everything in the Standard plan, plus additional features such as views (calendar, timeline, table, dashboard, and map), Workspace views (table and calendar), unlimited Workspace command runs, admin and security features, Workspace-level templates, collections, observers, and simple data export.
Enterprise: Trello's Enterprise plan is priced at $17.50 per user per month when billed annually, with a minimum of 50 users required. This plan is ideal for organizations that need to connect work across teams with more security and controls. The Enterprise plan includes everything in the Premium plan, plus unlimited Workspaces, organization-wide permissions, organization-visible boards, public board management, multi-board guests, attachment permissions, Power-Up administration, and free SSO and user provisioning with Atlassian Access.
Note that these prices are subject to change, and there may be additional charges for certain add-ons or integrations.
Can a virtual assistant use Trello to assist a business?
Trello can be a useful tool for
outsourcing
and working with
virtual assistants
, as it allows for easy collaboration and communication. Here are some tasks a virtual assistant can do using Trello:
Managing tasks and projects: Virtual assistants can create boards and lists to manage projects and tasks for their clients. They can add cards to represent individual tasks and assign due dates, labels, and checklists to each card to ensure that everything is completed on time and according to specifications.
Organizing information: Virtual assistants can use Trello to organize information such as contacts, notes, and research. They can create cards for each piece of information and use labels to categorize and easily find information later.
Managing social media: Virtual assistants can use Trello to manage social media accounts by creating cards for each post, assigning due dates, and adding labels to indicate which platform the post is for. They can also attach images or other media to the cards for easy access.
Managing email: Virtual assistants can use Trello to manage their clients' email by creating cards for each email and assigning due dates and labels to prioritize and organize messages.
Managing finances: Virtual assistants can use Trello to manage finances by creating cards for each transaction, assigning due dates, and adding labels to categorize expenses. They can also attach receipts or other documents to the cards for easy reference.
Overall, Trello provides virtual assistants with a flexible and customizable platform to manage tasks, information, and projects for their clients.