The real estate industry has increasingly embraced digital technology to showcase properties, streamline transactions, and engage with clients. One platform that offers a comprehensive solution for real estate professionals is Wix. In this article, we'll explore how Wix can be used for various real estate needs, from creating stunning websites to managing property listings and leveraging its SEO capabilities to generate traffic.
What is Wix?
Wix is a versatile website builder and content management system that enables users to create and customize professional websites without coding knowledge. It offers a range of features, including templates, drag-and-drop editing, and app integrations, making it an excellent choice for individuals and businesses in the real estate industry.
Wix Real Estate Website Templates
Wix offers a wide variety of industry-specific templates designed for real estate websites. These pre-built templates include sections for property listings, agent profiles, and contact forms, making it easy to set up a professional and visually appealing site. Users can customize templates to reflect their brand identity, ensuring a unique online presence.
Wix CRM Integrations
Managing client relationships is critical in the real estate business. Wix offers CRM integrations that help real estate professionals keep track of leads, schedule appointments, and communicate with clients. Integrations like Wix Ascend, HubSpot, and Salesforce provide a centralized platform to manage contacts and interactions, helping agents stay organized and efficient.
Wix Property Listing Plugins
Wix offers several apps and integrations for displaying and managing property listings, such as Wix Real Estate. This dedicated app allows users to add, edit, and manage property listings directly on their website, including images, descriptions, and prices. Users can also integrate IDX (Internet Data Exchange) solutions to display MLS listings on their site, ensuring up-to-date and comprehensive property information.
Generating Traffic with Wix SEO Capabilities
Wix provides built-in SEO tools that help improve website visibility on search engines like Google. Real estate professionals can optimize their site content and meta tags to rank higher in search results and attract more organic traffic. Wix also offers resources and guidance for SEO best practices, ensuring users can maximize their online presence.
Wix for Real Estate Startups
For real estate startups looking to establish an online presence, Wix is an affordable and user-friendly option. With its wide range of templates, customization options, and integrations, Wix enables startups to create a professional website without hiring a developer. The platform's scalability allows businesses to expand their online presence as they grow.
Wix for Real Estate Agents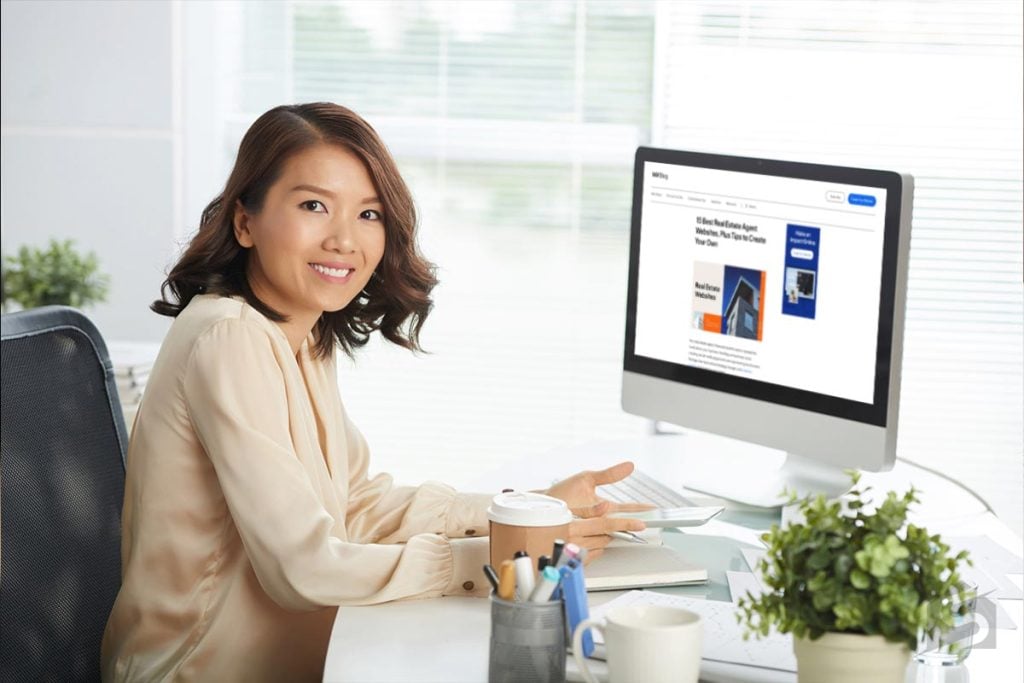 Individual real estate agents can benefit from Wix's easy-to-use platform to showcase their expertise, services, and property listings. Agents can create a personal brand, generate leads through contact forms, and leverage Wix's SEO tools to reach potential clients.
Wix for Property Management Companies
Property management companies can use Wix to create websites that highlight their services, showcase available properties, and provide information for tenants and property owners. Integrations with property management software and payment processing tools can help streamline operations and improve the user experience.
Wix for Property Development
Property developers can utilize Wix to showcase their projects, including off-the-plan stock, with visually stunning websites. By integrating virtual tours, floor plans, and images, developers can provide comprehensive information to potential buyers and investors. Wix's SEO capabilities can help attract interested parties and generate leads.
Conclusion
Wix is a versatile and powerful platform that can cater to various real estate needs, from individual agents to property management companies and developers. With its user-friendly interface, customizable templates, and extensive app integrations, Wix provides a comprehensive solution for real estate professionals looking to establish and grow their online presence.