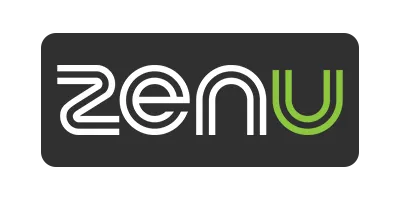 Zenu is a simple real estate software that offers CRM and trusts websites, eMarketing, automation, and mobile agent features to help real estate professionals grow their businesses faster. Their responsive system can be used on any device and offers an easy-to-use interface with clever automation. The website designs are fully responsive and mobile-friendly, providing a professional opinion of your business before you've even met your clients. Their CRM and Trust solution is a fully interactive relationship manager with easy communication and a total sales trust solution. The eMarketing feature allows you to build and send professional email blasts for your database. Automation feature eliminates the chance of human error by automating key processes and keeping relationships warm on auto-pilot.
Zenu is a real estate software that provides various features to help agents grow their businesses. These features include a CRM and trust system, e-marketing tools, automation, and an inspection mobile agent platform. The CRM and trust system is designed to be easy to use and helps agents manage their clients and potential listings. The e-marketing tools allow agents to send professional email blasts to their contact base and track the results. The automation feature automates office processes such as letters, emails, and reminders. The mobile agent platform allows agents to manage open homes and private inspections, and interact with feedback messages. The software also includes a responsive website design and the ability to upload properties to major real estate portals. Additionally, it includes a range of reporting tools and professional vendor reports.
Zenu is a software company that provides a range of real estate-specific tools and services, including CRM and trust, eMarketing, automation, and mobile agent features. The company's products are designed to help real estate professionals build relationships, write more deals, and grow their business. Pricing for Zenu's services is not specified on their website, but they offer a free demonstration and encourage interested parties to get in touch for more information.
Can a virtual assistant use Zenu to assist a real estate business?