Grow Your Real Estate Business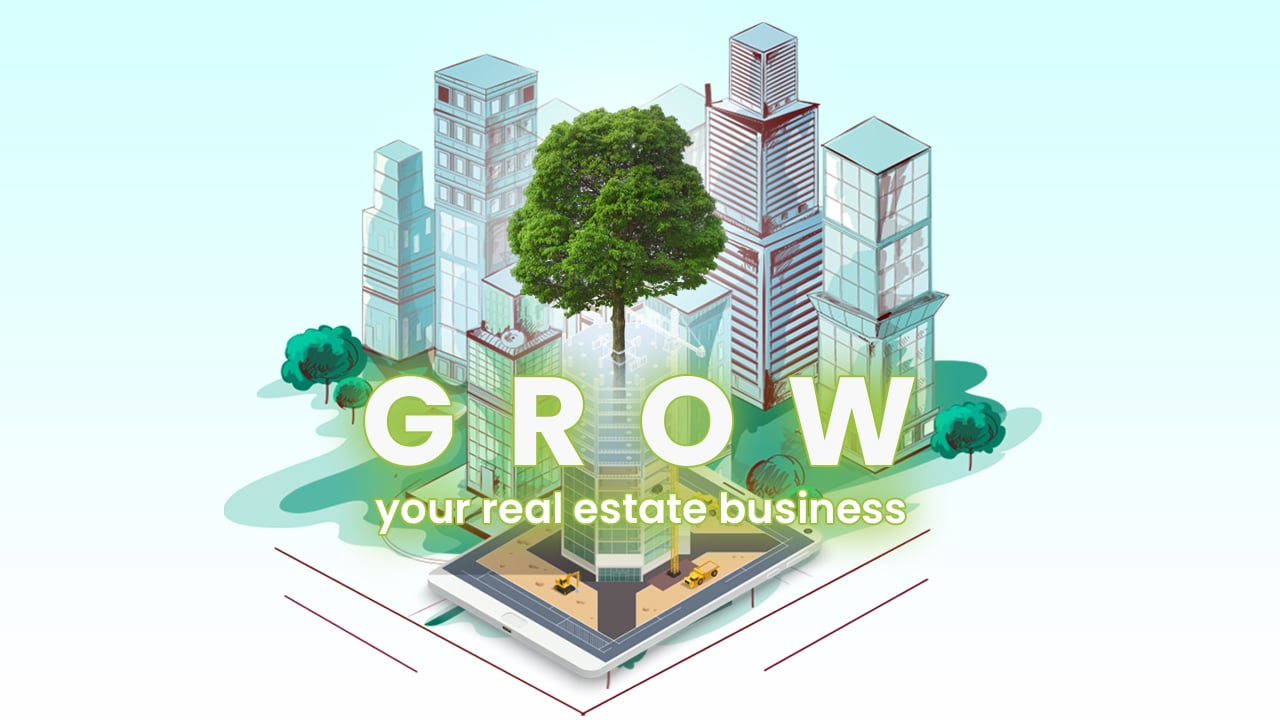 So, you want to grow your Real Estate Business? Well, you would not be in business if that was not the aim, as it is very rare to find an unmotivated person starting a business in the first place. However, this may be the dream, but it can be a lot harder than first thought. In this article, we will talk about building out the product and then how to market it. It is no use having a great product that nobody knows about.
With Real Estate, some may not call it a product; most will call it a service. However, I think of this a little differently. It is not a service if it is 100% consistent.  If you achieve this, it is a product. The frustrations from a consumer for any business are one time, they have a great experience and then other times, they do not. These are due to many reasons. The main factor is a lack of process, because if there is a strong process underpinning the product, then it will be delivered in the same way, every time.
You cannot grow a Real Estate Business on a poor product. You also do not want to go all-in on marketing, as you will expediate your failure, as you are speeding up the process of letting the market know that you have a flawed product. For Real Estate, your product is two things, managing people's investment properties and helping people move from one home to another, on the sales side. So how do you do this in a consistent way?
Let's talk about Real Estate Sales. If you are the business owner, the aim is to replace yourself in the selling role and become a leader, with a team of Sales Agents out there, delivering your product. When I had my Real Estate Agency, I found this very frustrating, hiring Real Estate Agents but not having any control over what they say. If someone rings in, from our marketing efforts, conceding that they would like to get their home on the market, I could see how they may have a very different experience.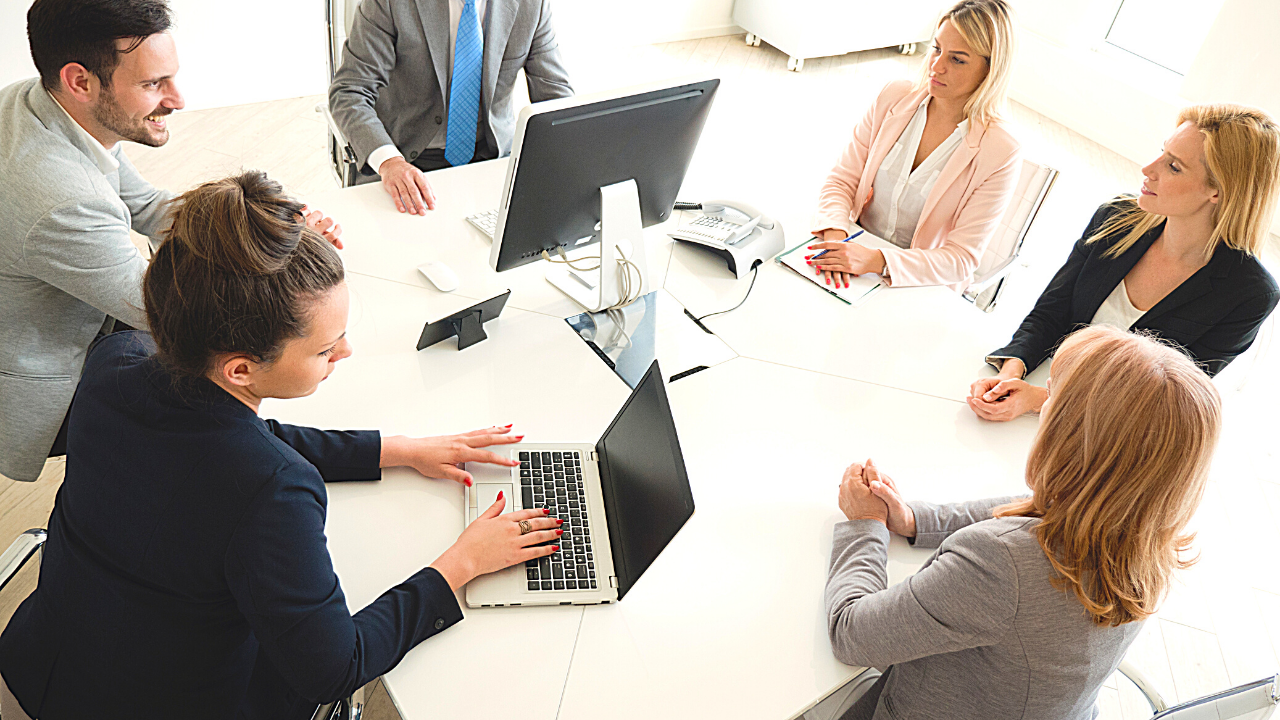 This had to stop. That was my obsession until I finally cracked it and built our own listing presentation and delivery that was consistent from agent one to agent two. Once we had this in place, the only variations were based on the personality of our agent, delivering the presentation. This minimised a lot of risks.  However, it was difficult to find experienced agents to follow it, so we made the pivot and only hired new people to the industry, that we could train to deliver our product, our way, every time. Sales was now fixed and we just needed to work out how to attract more property owners, looking to sell. That's what we set out to do, as an addiction.
Before we move on, we need to address property management.  This the biggest asset of any Real Estate office.  All I can say is, they were the same frustrations, again and again with Property Managers.  They wanted to do things their way, which was not in line with what we wanted to deliver. The roundabout continued until we had to, once again, hire new Property Managers that would follow what was in our process. Yes, they were new and very green, however, they quickly learnt how to manage an investment property and the relationship with the Property Owner. Our Property Management Department had standards. Also, a key to the success was a bonus structure that remunerated the PM for following the processes to a high standard.   
"What gets rewarded gets done"
The product was officially ready for the market and the only challenge to overcome was finding people who needed what we had to offer. This is where it gets exciting. As for me, personally, I love attracting new businesses knowing that the process will take care of the rest, and the majority of new leads will turn out to be dollars in the bank account. Let's not beat around the bush.  It is the money we are chasing, loving what we do day to day, is simply a bonus.
When assessing what marketing you will do, you must look at your budget and the return on investment from each avenue. The easy thing in Real Estate is that the main goal will all end up at the exact same point, which will be either a listing appointment or an appointment with a landlord to manage their property.  Ultimately, this is the goal.   You should aim to have every marketing effort end up here.  These are all the areas that you need to consider, but where do you start?
The list of all the things you have to do is endless and they all require effort, in different amounts. The ones with the easiest execution, I can say from experience, have the least return. The mother of all marketing is SEO because it is free. Once you get it right, it will lead down a path where you will have new business coming to you, when they have decided they want it. If you really want to grow your Real Estate Business, this is where you start. If you want to learn more about this, head over to our Real Estate SEO page for the "how-to" explained!
With SEO, it is really pretty logical actually.  Research the way people will find you, or more importantly, need your product and take it from there.  If they want a Real Estate Agent, they will type Real Estate Agent (Suburb).  So, what do you do?  Build a page that answers that query, in a unique way, with a solid call to action on the page.  You want to inspire them to take action.  If our page builds trust and relevance, they are likely to buy.
I can tell you, I practice what I preach.  I frustrate my team and business partners, with the SEO obsession. However, it does pay off. Therefore, the frustration is worth it.  I make no secret of the fact, that everything I write, has intent.  In this article, I want to rank for "Grow your Real Estate Business".  Why?  Because I sell low-cost, talented staff, that can do exactly that, in every area.  More importantly, I looked and polled my audience of what they would search to look for, what we are selling, and it was evident.
Top 2 terms by far.
Real Estate Virtual Assistant and Real Estate Outsourcing.  Now, I don't care where you are located and on what device.  If we are not first page for these terms, when you search, I would be very surprised. My tools tell me that we do extremely well globally.
There you have it, first page, and the reason why is a calculated approach to moving this page to number 1 in Google.
This is where I would start if I was looking to grow my Real Estate Business again. The reason as to why is really simple. Time! It takes so long for Google to give you credit for what you are trying to achieve. Organic will take you a lot longer.  So it is best to start there, from day dot, whilst then it will allow you to build out some of your other methods, whilst your keyword goals are getting noticed.
I will cover off more on these methods.  In fact, I am in the process of building a complete "How-to" on all of these marketing methods, one by one and in extreme detail. I appreciate you taking the time to read this and I must say I love your commitment to growing your Real Estate Business.  If you are obsessed with it, reach out to me and let's do it!
Still want to know more about our services?