Outsourcing Property Management Services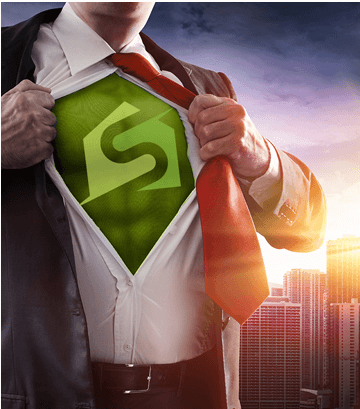 A Necessity For Work
Managing a property can be a challenge. You have many clients who have different attitudes and needs. You might struggle on occasion in trying to manage all those people. You don't have to go at it alone. You can ask us at ShoreAgents for assistance with your work needs. We would be more than happy to assist you with all the special property management needs you hold.
We at ShoreAgents have seen many things when it comes to property management tasks. We understand that it can be tough to try and handle all of those people who live in the same property area. But we are open to assist you with whatever concerns you might have surrounding how well you can manage your property.
You can outsource your work needs to us. We'll check on the applications you put in and ensure the content you follow works well. Our goal is to see that your property has the tenants you are looking to have around.
A Thorough Solution
Our work at ShoreAgents is all about giving you the help you need for your property management demands. Outsourcing property management services has never been easier to do thanks to what we offer.
We provide a full outsourced staff in the Philippines that will help you in handling the management tasks you might hold. We have a staff that is different from what you might expect from other outsourcing agencies:
Our outsourced employees in the Philippines are full-time workers who operate in a dedicated office setting. They work during your hours and provide you with the expertise necessary for your tasks.
Our employees received thorough training to ensure they can manage your work. The effort includes continuing education to help everyone stay on top with the latest terms and rules in the property management field.
You can also choose which of our workers you want to interview and hire. You have full control over the outsourcing experience.
The work all comes with lower expenses. The overhead costs are virtually eliminated, not to mention the work is more affordable. You don't have to spend all day going through many candidates for the work at hand. We at ShoreAgents have organized the hiring process to ensure you'll get the help you need the first time around.
We call out agents at ShoreAgents "Super Agents" for a reason. Our workers are capable of supporting people around the world, from westerners to people in the Asia Pacific region. They also work with proper time and task management functions to ensure everything moves well. Everyone also has full training to work with various processes and automation tactics.
Do you have a proprietary software program that you have customized and made available for your business? Let us know what you use. Send us a copy of your program, and we'll have our employees review how it works. Some of these solutions are more efficient than some of the more mainstream programs you can find.
Let us know about whatever plans you have for work. You can send us as much information on your properties and your situation as necessary. We'll see that it's not hard for you to get more out of your work plans.
Our workers are also more appropriate to have around than traditional freelancers. The problem with freelance employees is that they might have outlandish salary demands. Some of them might also not be available when you need them the most. It might be tough to get in touch with some of them on occasion. But we at ShoreAgents only hire full-time workers in our offices who will care for the needs you have. The fact that we've got all the resources and materials they need for the task at hand also helps.
We're Here For All Properties
Property management is a unique practice that requires plenty of effort. What properties are you trying to manage? Maybe you've got an apartment building, a few detached or terraced houses, or some condo units. You might run a shopping center or other space with plenty of tenants who pay you to rent out spaces.
Whatever the case is, there's a reason you're working as a property management expert. A property owner might need someone who can assist in dealing with tenants. Maybe an owner is less interested in owning the property and more in getting profits.
Regardless of why you're working as a property manager, you know you'll have many things on your plate. You can request our services at ShoreAgents when you need help in outsourcing property management services.
You can provide yourself additional time for managing all your work needs when outsourcing property management services. We'll give you the time you deserve to manage other tasks in your workplace.
Outsourcing offers the opportunity to manage tasks without delay. You can handle more of the things in your business that you wish to concentrate on. Outsourcing is also ideal if you struggle with certain aspects of your property management business. We'll let our experts work on some of the more complicated or frustrating things that you might need assistance in managing.
Outsourcing is also great for when you're trying to concentrate on things that you might hold dear to your property. You might be busy with things like renovations or with expanding a space, for example. We'll work with you to give you more time to manage those things and whatever else you want to manage.
We provide many property management services here at ShoreAgents. Our "Super Agents" are available to assist you with everything your company needs, including the following points:
Contact Us For Affordable Services
You will appreciate how well we at ShoreAgents can assist you in handling your property management functions. We offer a full service dedicated to outsourcing property management services while ensuring you have full control over the hiring effort.
We can talk with you about your outsourcing needs today. You can also ask us about our rates for services. We offer some of the most affordable solutions for outsourcing. We start at USD $1000, so there are plenty of outsourcing solutions that will fit your budget
Still want to know more about our services?