What is Real Estate Offshoring?
Real estate offshoring is a way to grow your real estate business quickly by hiring qualified offshore staff at a fraction of the cost of domestic employees. Basically, you can shift repetitive tasks that aren't directly creating value to your offshore team. This frees up your local staff to do what they do best - deliver a fabulous real estate sales or property management experience. There's a bit of confusion around offshoring and hiring a real estate virtual assistant. Generally, most real estate businesses we meet are looking for offshore real estate staff, which can also be described as staff leasing. Offshoring or staff leasing is where you hire a dedicated offshore team member. They are just like any other of your employees except that they are located in the Philippines. They work alongside your internal staff, exclusively for your business, with the same KPIs and expectations as the rest of your crew.
Having an offshore team member means that you are responsible for their training and task allocation. Everything else is left to the offshore service provider. In simple terms, you are responsible for their job description, daily management and tasks. The service provider takes care of overheads like desk and seating, computers, internet, and payroll.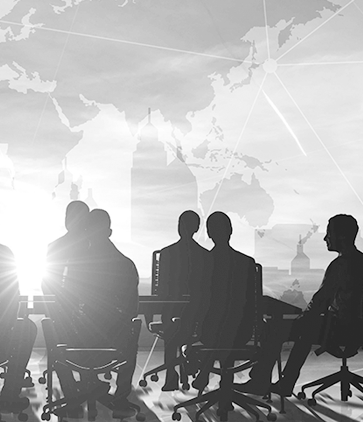 What an offshore provider does?
Offshoring or staff leasing can sound a bit complicated because you're splitting different parts of managing a staff member in two. However, it's not so different to how many large organisations work. One department manages HR, another manages the staff member's duties, and another takes care of seating and non-capital costs.
The big difference when using an offshore provider is that they are a different company, not just a different department. And of course they are located in another country to the rest of your business. Think of an offshore provider as your specialised HR team that deals exclusively with your overseas staff.
They are responsible for helping you recruit the right candidate for your job. They know the local market and how to find the right people. They will help you understand educational levels, test for language proficiency, and provide a shortlist of people who meet your criteria. They will then arrange interviews by video call so that you can virtually meet your potential recruits.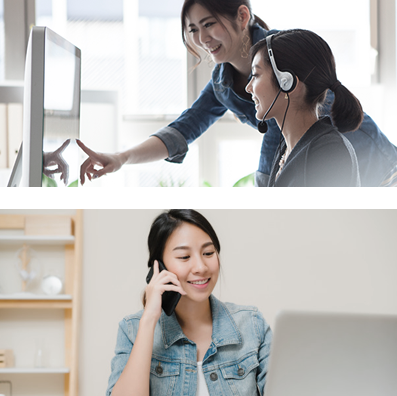 Once you've chosen your perfect offshore staff member, the provider will arrange their contract in accordance with local laws and employment obligations. This includes things like health insurance, pensions, tax and all the things you really don't want to have to learn about in a foreign country. They will make sure that work hours are met, leave is allocated, and all other payroll obligations are taken care of.
On the physical side, the offshore staff provider will ensure your new employee has a comfortable desk, a good computer, reliable internet and uninterrupted electricity. This is a big point of difference between hiring an offshore staff member and relying on a real estate virtual assistant. A VA will often be working from home where internet and electricity supply may not always be consistent. An offshore provider brings you peace of mind that your staff member can work to the best of their ability without any technological hiccups.
What an offshore
provider doesn't do
As you can see, using an offshore staff provider takes a lot of the headache out of hiring an offshore staff member. You don't have to become an expert in Philippine tax law to hire a Philippine employee. However, the provider is not the manager of your employee. They won't tell them what to do or manage their performance. They don't provide training in your software programs or business processes. It is up to you to onboard your offshore recruit exactly as you would any other staff member, moulding them into your perfect employee. Except, of course, that you'll be doing it remotely, so you need to have your technology in order! If you don't already have these systems in place, it can be a tough learning curve. However, all of these tools are designed to make your business work more efficiently, so they are definitely worth you investing the time and budget into.
An extra layer
of service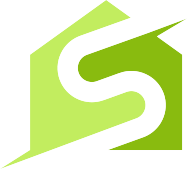 At ShoreAgents, we offer another layer on top of regular offshore staff provision. We can also co-manage your staff by providing training and helping you with task management. On top of that, we can help you build out online systems to drive productivity, systems that have been designed especially for the real estate industry.
What sets us apart is that we are not just the real estate arm of an offshore staffing provider. We are a dedicated real estate offshoring solution. All of our recruitment strategies, testing and training are designed with the real estate business owner in mind. The online business processes we have built have been tested by us in our own real estate businesses. Real estate is not like other businesses. A real estate business owner has to have the charm of a salesperson, the expertise of a financial lawyer, the local knowledge of a bartender, and the gossip of a hairdresser, all while running a successful business made up of diverse people. If you want your people to shine, you need to give them the best possible training. You may know exactly how to do that with your local recruits, but dealing with culturally diverse and geographically separate staff is a different kettle of fish. Without the proper training yourself, dealing with offshore staff can be a complicated process. To find out more about how we can help you to recruit, train and manage offshore staff to boost the productivity and profit of your business, get in touch anytime.
Still want to know more about our services?