Commercial Real Estate Virtual Assistant
A Great Solution
You've got lots of things on your plate when managing your commercial real estate property. You've got to bear with everything from promoting your property to getting in touch with tenants and finding new ones who can arrive. The work is frustrating, and there are often cases where you cannot handle it by yourself. But you might not have the funds necessary for hiring people.
It isn't hard to get people out there to assist you when you outsource your work. You can reach us at ShoreAgents to support you with your commercial real estate property. We will provide you with a virtual assistant that fits your site's needs and whatever demands you have for operational purposes.
You'd be surprised as to what you will get out of a commercial real estate virtual assistant. Look at some of these positives you can get out of hiring someone for your work needs:
You'll save time for other tasks you wish to complete. These points include time for some of the more complicated things that you might struggle to handle yourself.
You can also save money when you hire a VA. Today's VAs work for less money than dedicated employees, not to mention you don't have to bear with immense overhead costs.
It's easier to build income in your commercial real estate business. In addition to saving money, you're also bringing in more people through the leads and connections your VA can establish.
You can expand your business and work on more tasks. Whether it entails things you want to do or new skills your VA handles, you'll have more tasks for your commercial real estate entity to complete.
All of these points and many others will make it easier for your business to grow. You will appreciate how well your commercial real estate virtual assistant can work for you.
Best of all, it's not hard for you to find a VA who can assist you with your work requirements. You can ask us at ShoreAgents to help you find a VA that fits your work needs without breaking your budget.
General Services of Value
The Super Agents we offer at ShoreAgents are professionals who respect the needs you have surrounding your commercial property. We know that it's never easy to run your business, but we'll plan an effort for work that fits your business and can go far. Let's look at some of the many services you can utilize when you hire us for your work needs.
Managing Software
Do you need to produce software when working on your commercial property? You might need software to help you in managing relationships with clients, reviewing finances, and other details surrounding what you work with. We offer a full service at ShoreAgents where we can develop programs for your business.
We'll cover everything, including: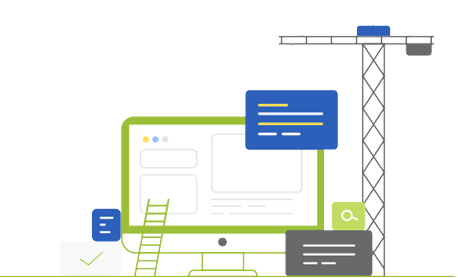 Front and back end development for your programs
User interface or UI design for your convenience
Full stack production for extended projects
Additional quality control and assurance setups for your use
All the things that you can get out of your software can make a difference. The software you utilize can be critical for your success, so be sure to see how well whatever you are using works well.
You can let us know about the software needs you might have. You have to look at the software based on how well it runs and what makes the setup work. We at ShoreAgents will see what works for your plan demands.
An Efficient Approach
The VAs you will hire through us at ShoreAgents are people who understand what your business requires. We know that you have many needs for making more out of your commercial real estate. But you don't want to outsource your work to any ordinary party.
That's where the Super Agents at ShoreAgents come in handy. Our agents operate out of the Philippines in a dedicated office environment. They have the resources necessary for contacting leads and managing your work. Each person receives full training over what they can do to manage your real estate needs.
You'll also find that our services are more affordable than you could expect. You will save money on overhead, training, and hiring costs when you work with us.
You'll have full control over who works for you. You can review individual VAs we have in our office to note who you would prefer to hire. We'll let you check on each VA to see what is open.
But the great news is that we at ShoreAgents will ensure your work is managed right. There's no need to worry about whatever might happen when you hire us for your needs.
You'll always have full contact with your VA. You can interview the VA at the start and then stay in touch with that person while working. The work ensures that you'll be on the same page as the VA you hire. The reliability and effectiveness of having such a professional on hand is something you will appreciate.
Ask Us For Help Today
There's always a need to see what you're getting out of your commercial real estate property. You have to plan a marketing effort that makes your property more interesting. Being able to facilitate your tenants and vendors also helps. Our agents at ShoreAgents are open to help you note whatever might work for your business. The effort we provide is all about seeing that you have extra support for whatever works.
You will appreciate how well our commercial real estate virtual agents can work for you here at ShoreAgents. You can contact us today to learn about who is available and how we can assist you. Our services are available for as low as $1000 per month, which is a significant discount versus other options. You will enjoy the freedom of having more control over how well your real estate business runs, not to mention it will be easier for you to manage your work through our services.
Still want to know more about our services?